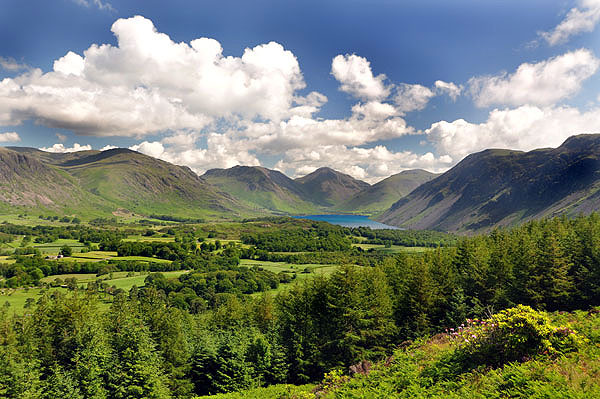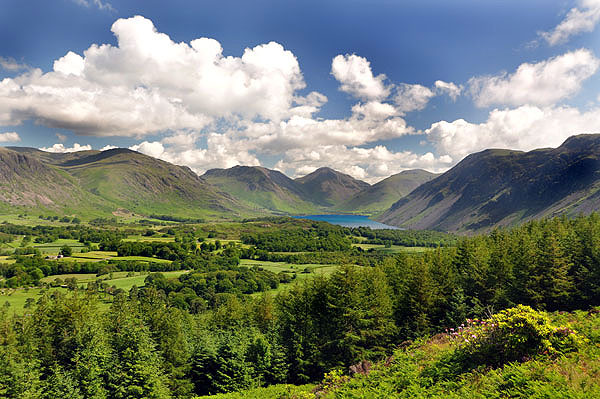 Christmas is traditionally a time for homecomings. But what is "home" for each one of us? According to the dictionary of Word Origins, home is derived from the Old English root of "ham" – which means "the place where we live". For everyone, there are particular external places where we instinctively feel more "at home". But what does this mean? When trying to recollect my own special places, they are invariably associated with greater relaxation and an accompanying sense of ease and wonder. I was reminded of this last summer when I took our two older sons, aged 15 and 13 on a long weekend camping trip to Eskdale in the Lake District. This is one of the most beautiful Lakeland valleys, which has somehow retained its quietness and isolation – probably due to the fact that the fells which surround it are not on the same grand scale as those in Wasdale or Borrowdale. It was fifteen years almost to the day since my wife and I had last been there, taking our first son Sam (then aged 5 months) in a baby carrier on a long walk up the valley in an attempt to reach the summit of Harter Fell, the peak which dominates Eskdale. On that day in 1998, we had to turn back after a couple of hours due to the cold and wet weather, but the gurgling symphony of the river Esk which accompanied us for most of the walk stayed with us long afterwards.
And suddenly, 15 years later, I was walking the same path with Sam and Henry again, but this time, Sam was a six foot teenager, walking faster than me, and wanting to get to the top of Harter Fell. This time, it was a gloriously hot summer's day, and the walk along the shaded path by the river almost forced me to relax. It was as though an unknown and yet trusted friend had suddenly appeared and shouldered my heavy load, unburdening me of my usual cares. The ever-changing sights, sounds, and smells of that walk were simply enough. We must have walked over 11 miles that day, and almost reached the top of Harter Fell but turned back when one of my sons grew tired. To save time on the return journey we caught the miniature steam railway back from Eskdale to the Fisherground Camp site, and cooked a meal out in the open, watching the stars appear in a clear night sky over the blackened hills. We had conversations that we do not usually have about many subjects, and there was time to reflect. The strangest aspect of that experience of the day was the realisation that this relaxation, which was accompanied by an instinctive sense of greater wholeness, was unknown and yet familiar, and was itself a journey.
When looking back to that weekend, it has struck me how fragmented I usually am in my own life. This fragmentation is tacitly acknowledged continuously in every day life – in magazines, books, even the news. For example, there are often references to making a decision with one's head rather than the heart or the other way round, and of the use of "gut instinct". It is quite clear to me that ordinarily our thinking functions distinctly from feeling and from any sense of instinct (which is derived from a Latin root for innate impulse). And yet, on that walk, thinking, feeling and instinct seemed much closer together. Why? Could the term "common sense" have some greater meaning in this context? How often do we really feel this inner fragmentation, and are there tools that we could learn to use to help us to understand this condition and to find our way to another, more expansive inner home that enables us to respond to life rather than react to it?
Geoff Butts