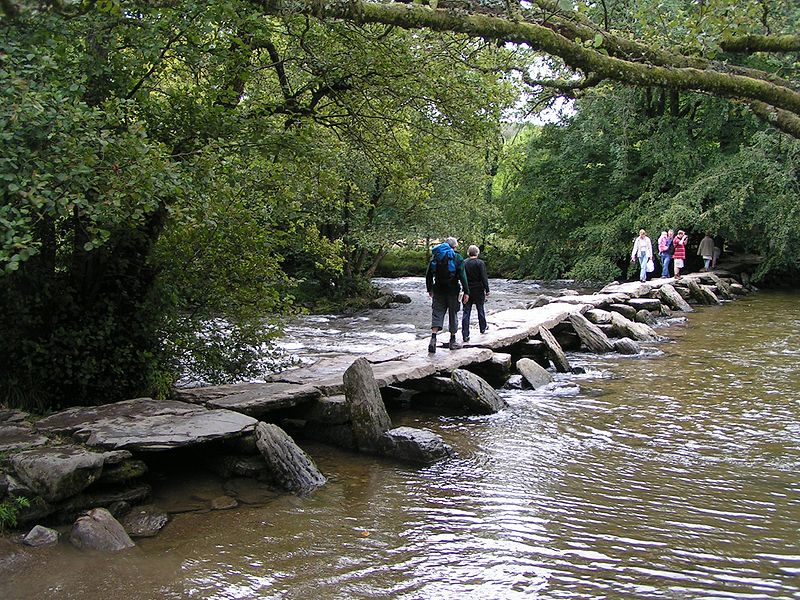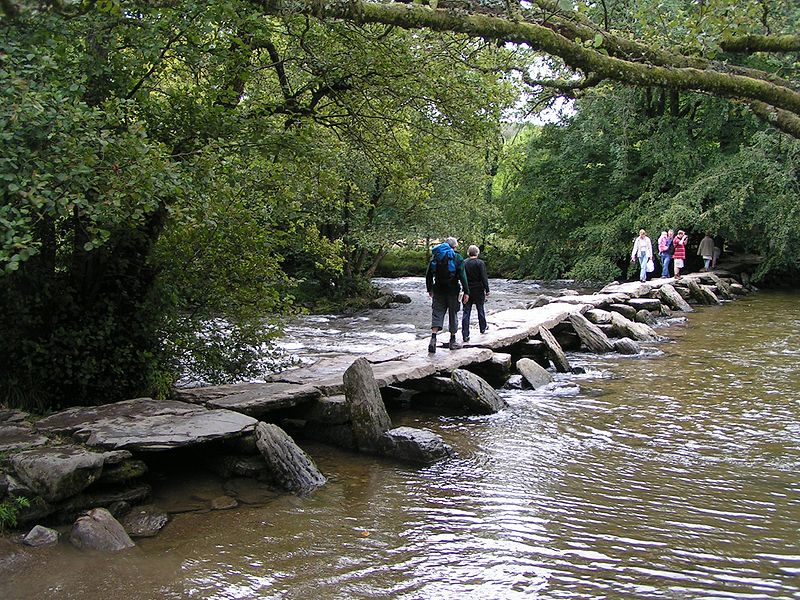 Tarr Steps
The summer symphony of the river Barle
Grows louder with each footstep.
Descending into the hidden valley.
Watched over by whispering oak, elder and ash
the ancient bridge is barely visible –
Camouflaged against the mottled river bed
And the quiet shade.
Then it emerges –
Roughly hewn flat, grey slabs braced by flying buttress shards,
Sixty paces of untold history across the now quiescent water.
We cross, half-expecting to meet ancestral engineers on the other side,
As the ever-changing harmonics of water on stone
Ease our cares away into stillness……….
Geoff Butts