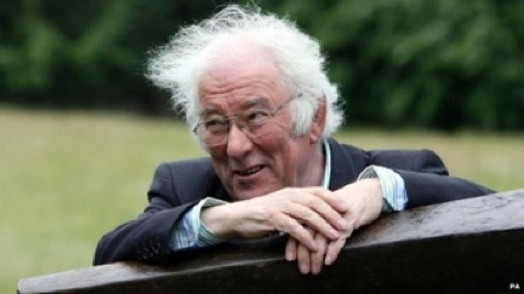 1939 – 2013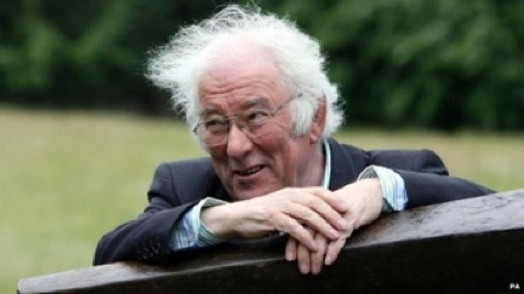 I watched over the internet the funeral service for Seamus Heaney and was impressed by the eulogy offered by his fellow poet and old friend Paul Muldoon. He touched the being and the beauty of that gentle giant of man. As he spoke I felt yet again that it is the North men and women who will draw Ireland upwards from the level of ruinous loss and graveyard tears that emanate from the borders of division.
The last time I heard Seamus was in London's South bank. He read from Human Chain, as fine a collection as any that went before. (I suppose because it was the first published and the first I read, Death of A Naturalist_ remains my favorite.) He was majestic as he spoke that night in the cathedral of poetry. He spoke for all poetry, for all poets, for all who may have wished to become poets, and for all who cherish the sacred inner silence to which true poetry aspires.
When Paul Muldoon arrived at Belfast's international airport on his way to the service to be celebrated in Dublin, the following exchange took place:
Border Control Officer: Where have you come from?
Paul Muldooon: The USA.
BCO: And what do you do there?
PM: I teach poetry.
BCO: You must feel devastated!
I know of no other country nowadays where such an exchange would take place. As Muldoon related this story, I could hear the lilting, Ulster voices of the two; so it remains in that wet, windy, word-spun land. I did not feel devastated to hear the news of Heaney's death, but I felt, as did many others, the timing loss of separateness. His poetry was about memory and called us to search for the ancestral memory of earthly blood that rivers its way through the stones of thoughts, some of which we select and cast to skim over dark pools of still water, causing widening ripples before sinking to the gravelly bottom. As children we dived there, caught between fear and wonder, feeling for the mystery of the deep, then buoyed up again to breath in the sunlight. And so it goes, generation upon generation upon generation, as the song sings the bird. I am, I am not, I am.
Ted MacNamara