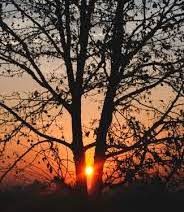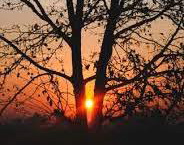 Will transformation-be inspired by the flame;
hidden from you is the spirit inside, mastering all that is earthly,
in the very moment of the turn, shining with transformation,
delighting in the swing of the movement
What shuts itself to withstand and resist
already is turned to stone. Does it imagine itself safe
behind an invisible screen? Listen: from far off
something hard warns of hardness, the hammer that's raised.
Who lets himself become a spring, is recognised by that which knows,
it leads him in delight through joyous creation
which often ends in beginning, and with an ending begins.
Every happy space is child or grandchild of a parting
which they pass through astonished. And transforming Daphne,
sensing the laurel, wishes you change into wind.
Translated by Tilo Ulbricht
Rilke's "Wolle die Wandlung" Sonnets to Orpheus 11,12
Wolle die Wandlung. O sei für die Flamme begeistert,
drin sich ein Ding dir entzieht, das mit verwandlung prunkt;
jener entwerfende Geist, welcher das Irdische meistert,
liebt in dem Schwung der Figur nichts wie den wendenden Punkt.
Was sich ins Bleiben verschließt, schon ists das Erstarrte;
wähnt es sicher im Schutz des unscheinbaren Grau's?
Warte, ein Härtestes warnt aus der Ferne das Harte.
Wehe—:abwesender Hammer holt aus!
Wer sich als Quelle ergießt, den erkennt die Erkennung;
und sie führt ihn entz¨¨ckt durch das heiter Geschaffene,
das mit Anfang oft schließt und mit Ende beginnt.
Jeder glückliche Raum ist Kind oder Enkel von Trennung,
den sie staunend durchgehn. Und die verwandelte Daphne
will, seit sie lorbeern fühlt, daß du dich wandelst in Wind.
See also Experiencing a Poem