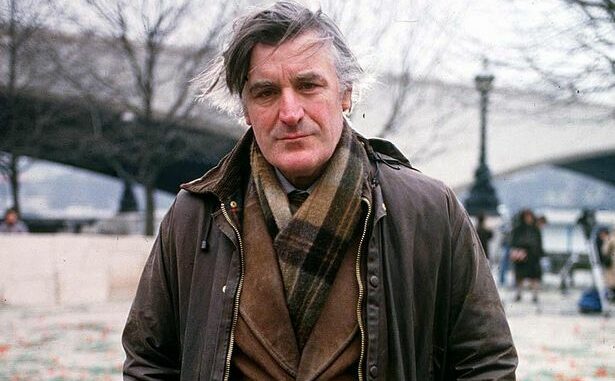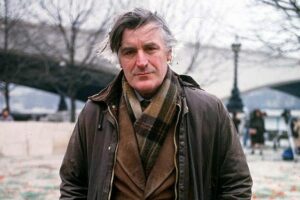 "Change" by Rainer Maria Rilke
At University, I knew the poet Ted Hughes. We corresponded frequently and met occasionally. He even wrote personal references for me when I was applying for jobs at universities around the world. I remember that one of his most weighty statements was "You do realise that most of the critics of poetry, who will be judging you, have no interest in it at all". It took several years for me to truly feel the substance of that comment.

Time was that, as either a student or a teacher, I would have submitted this poem to a rigorous literary analysis. Now, I let that response come into question. There is still the desire to frame the poem with commentary – maybe a commentary which even threatens to become more important than the poem itself. I feel the powerful desire to force the material upwards, into the known, to explain it all.

That is one stream of thought. Another strain of feeling arises, tasting a relationship with the experience behind the words. It reaches out from that background towards a connection with my own experience, in my own body. Yesterday I walked my dog. Even in the cool of the woods, I could feel the heat of the day resting just above the level of the ground, and smell the musk of wild roses everywhere, faintly, at the edge of my sensation. I could not place it. The path seemed somehow wide, and open before me. When I looked up through the top of the tall birches, the waving tops of the trees touched the unmoving blue of the sky. My dog looked up intently, with her paws in the stream running by.

There was a harmonious relationship not only in what I saw, but what I felt within myself. There was a stirring of something deep in my own body, in which I became quite a small part of the whole scene, yet somehow content in that. How can this be? How can I become part of my own rel life without always being the central player in it?

Those words made sense to me: "Every happiness is the child of separation it did not think it could survive."
Nicholas Bishop
Want the change. Be inspired by the flame
where everything shines as it disappears.
The artist, when sketching, loves nothing so much
as the curve of the body as it turns away.

What locks itself in sameness has congealed.
Is it safer to be grey or numb?
What turns hard becomes rigid
and is easily shattered.

Pour yourself out like a fountain.
Flow into the knowledge that you are seeking
It finishes often at the start, and, with ending, begins.
Every happiness is the child of separation it did not think it could survive.
And Daphne, becoming laurel,
dares you to become the wind.
See also an alternative translation: Rilke's Sonnet — Will transportation.