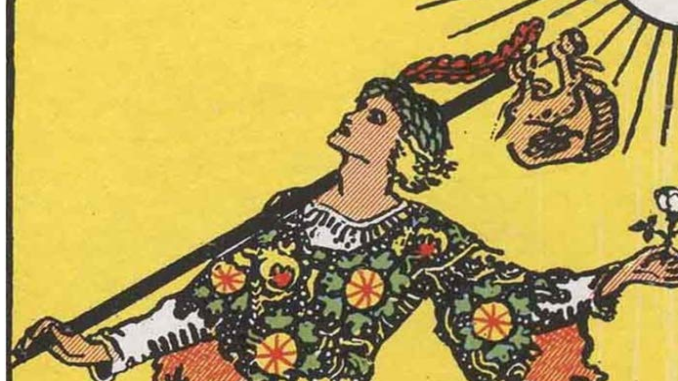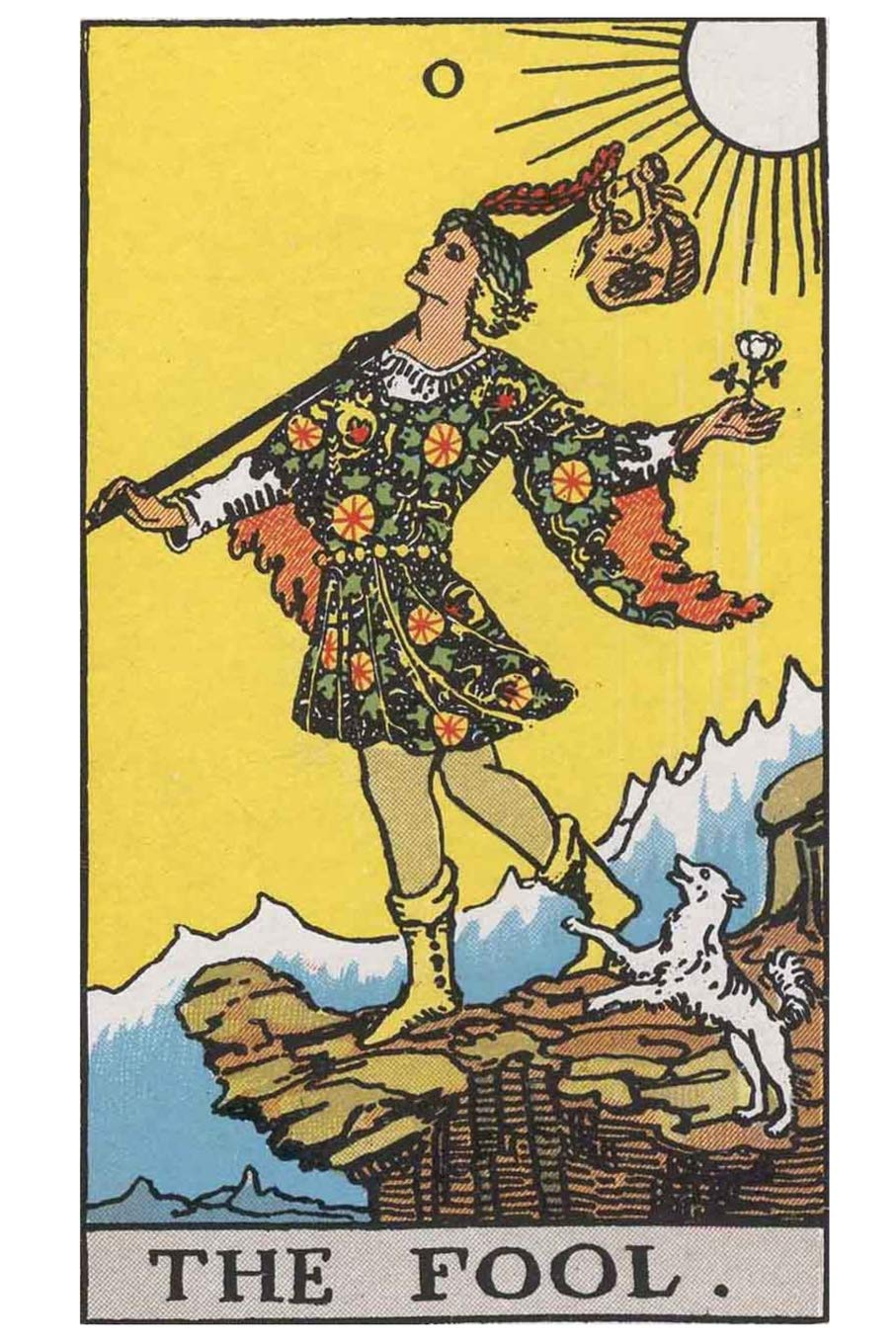 There is a Fool who sings alone;
A troubadour that's free,
Without a house to call his home;
This wandering Fool is me.
Without a job to tie me down,
No family or wife,
I skip serene from town to town;
A spontaneous life.
My outer being represents
An inner child new.
I sing so that my innocence
Is sensed in each of you.
My right hand holds a rod that's black,
To show I'm unaware.
Although deep consciousness I lack,
I really couldn't care.
This little nap-sack carries nothing,
Barring the essential.
The only burden that I bring;
Unlimited potential.
My left hand holds a rose that's white,
To symbolise I'm pure.
I've yet to find a way that might
Allow me to mature.
So come with me together friends.
Adventure is our school.
We'll learn life's meaning and ascend
The journey of the Fool.
Ben Way