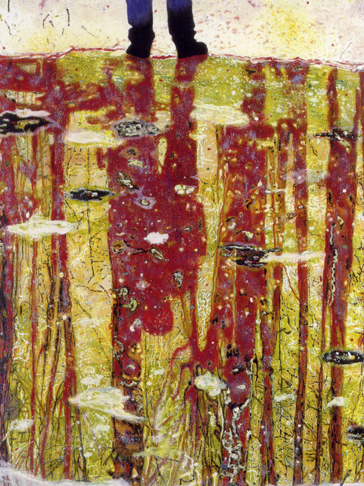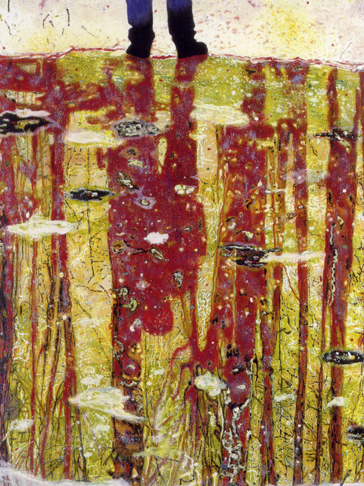 In the midst of chaos, I tend to forget.
When my presence nears the size of a fly,
When only my selfishness prevails,
When I am a shadow sitting on the couch,
I forget the wind blowing over trees.
When I forget there is also tomorrow,
When my heart freezes in pain and sorrow,
When I am only the prey of blind rage,
When I trade my soul for peace of gold,
I forget the birds flying over sand.
When my greedy nature has the upper hand,
When I forget the place where my feet stand,
When cowardice and fear lie to my mind,
When despair holds the higher ground,
When my head is lost in distant land,
I forget how warm my heart feels when you're near.
I forget about the blue sky and the Sun,
I forget there is a river and a sea,
I forget there is another one in me.
Laura Pantea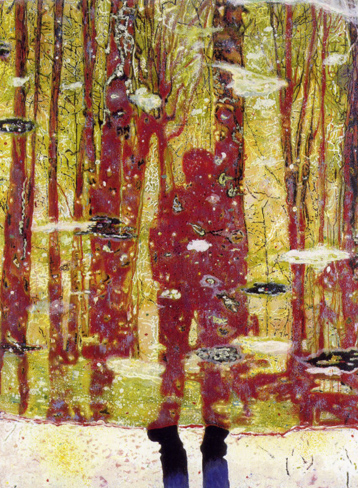 Painting by Peter Doig
Reflection (What does your soul look like) 1996