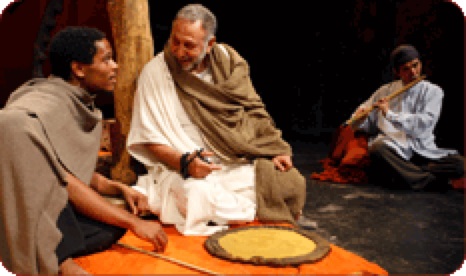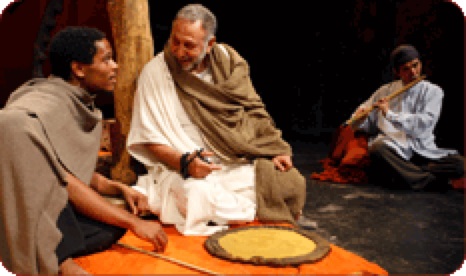 Directed by Peter Brook
11 and 12 is based on Hampaté Bâ's 1957 book, The Life and Teaching of Tierno Bokar: The Sage of Bandiagara (A Spirit of Tolerance: The Inspiring Life of Tierno Bokar). http://www.tiernobokar.columbia.edu/background.html
The play is set in a small town in Mali during the latter decades of French colonial rule. It revolves around a debate concerning a form of Islamic prayer and the controversy that erupts over the question of whether the prayer should be recited 11or 12 times each day.
This production devoid of theatrical distraction offers questioning insights into religion and its place in everyday life. Seven actors supported by the accomplished music of Toshi Tsuchitori simply and beautifully perform it.
Recommended
On tour in April 2010: Glasgow, Newcastle,Nottingham and The Rose Theatre, Kingston.
http://www.whatsonstage.com/tickets/london/T0348473211/.html