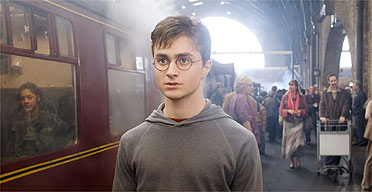 Directed by Mike Newell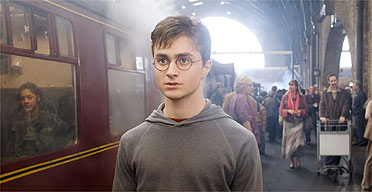 A few thoughts on the most recent Harry Potter film. I did not look at my watch once and felt involved with the film throughout, which I could not have said about the previous films.
It is clear that the actors and actresses have grown up and their acting ability has improved (probably in part due to other roles and width of acting experience).Consequently, I felt the portrayal of emotion and feeling was more convincing. A particularly impressive part of the film was the portrayal of Harry's torment and the war waging in his mind (both within himself and with Voldemort). This was balanced well by the comic character of Dolores Umbridge who was the main source of student woe, particularly through her belief in the re-implimentation of corporal punishment wizard style. She was a character that we could all recognise from both school and bureaucratic government. Overall, I felt the film was well put together and an enjoyable two hours.
Emma Croome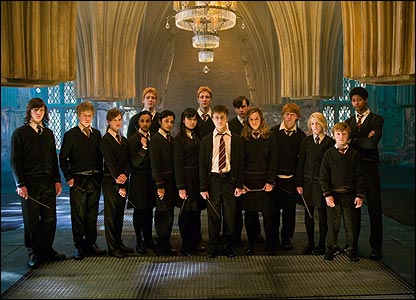 Another contributor says:
This is the fifth of this series. The third (Harry Potter and the Prisoner of Azkaban, directed by Alfonso Cuaron) was the best. This one is a bit better than the Goblet of Fire, but both are dominated by gee whiz special effects, and the pace is frenetic and hasty. Those crucial seconds in which an impression can be received, are missing, and we come no closer in getting to know the characters, and their relationships. The sense of menace, the agony of uncertainty, of near-despair, of having to wait, of not knowing, all disappear in the frantic haste. Only in the glorious scene of Fred and George's departure do the special effects justify themselves. And again, we do not have a Dumbledore worthy of the role.
The film is dominated by Dolores Umbridge(played by Imelda Staunton), a pink sadistic clone of Patricia Hewitt, and a control freak to boot. Surely she should be given a place in our government as Minister of Truth?