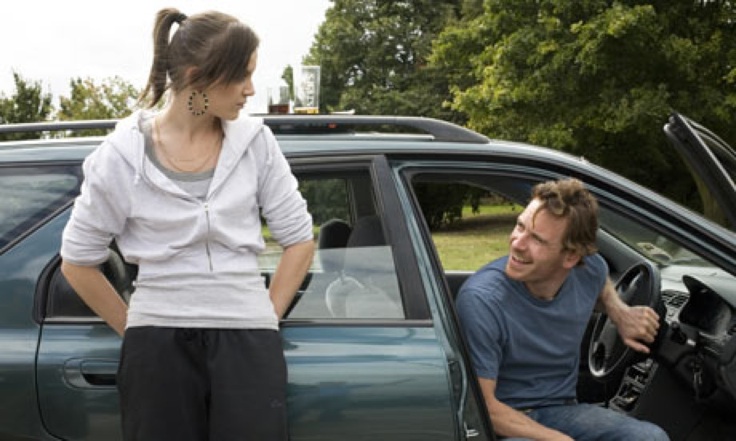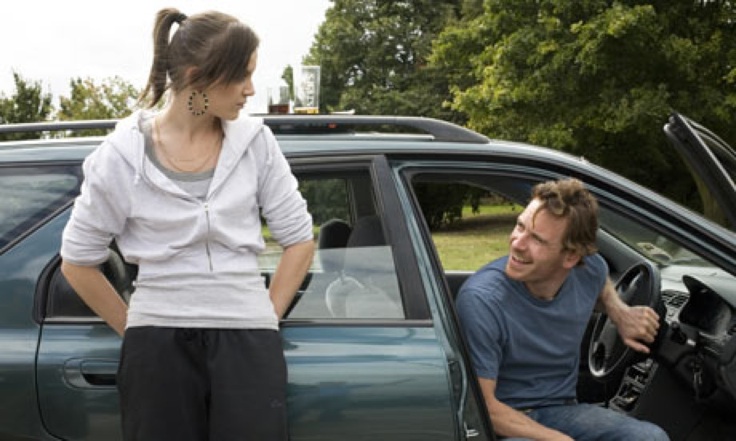 Written and directed by Andrea Arnold. With Katie Jarvis and Michael Fassbender.
Winner of the 2009 Jury Prize at Cannes
We meet a fifteen year old in the sullen, rebellious stage of adolescence, a girl not from the middle classes but living on a council estate in Essex and we watch uncomprehendingly as she gratuitously assaults a group of older girls who are practising the sort of sexy dancing they must have seen on television. Later she tries to free the moth eaten old horse that some travellers keep chained up near their encampment and when they set upon her she shows she can fight-and escape. The sense of alienation is portrayed without judgement and only redeemed by the fleeting cloudscapes above the Essex countryside and the unconscious beauty of the lone teenager of which she herself is totally unaware. Swear words are her only vocabulary and her one outlet is to practice, in a derelict, empty room,the break dancing she has learned from videos. The difficult moves she is trying to master reveal a degree of persistence and determination and an inner world for which she has no words.
One feels a sense of pity for the impoverished cultural situation in which she is trapped. At home it is clear that her mother has given up on her and there is nothing to offer her younger sister either. Unexpectedly though she is wooed into joining in a simulation of family life by her mother's temporary boyfriend who takes them all on a car ride. He wants to demonstrate his prowess at catching a fish with his hands and tempted into the water to help him she injures her ankle. In the few days that follow, he is the only one who cares and the gradual overcoming of suspicion and the awakening of an adolescent's feelings is poignantly portrayed. The young chancer who enjoys sex with her mother, stands in for the father who is so lacking in her life and yet she hardly knows how to contain the admixture of repulsion their affair evokes in her and the sexual attraction he awakens in her. For the first time there is a touching beauty in her dancing and he tries to encourage her, but with fatal effects that leave her trust betrayed.
It is painful to watch this portrayal of inner loneliness,isolation and the search for love and yet one feels by the end that her feisty spirit just might win out. It is almost a parable of our times, acted and directed with great integrity-a very haunting film.
Lesley Croome