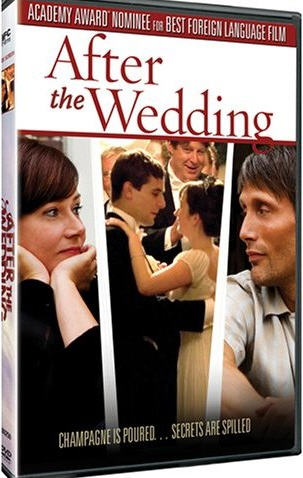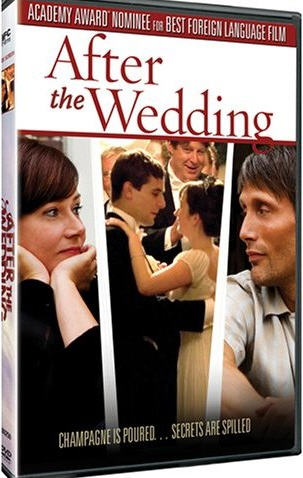 Directed by Susanne Bier, Denmark/UK/Sweden, 2006, With Rolf Lassgard, Mads Mikkelson, Sidse Babett Knudson and Stine Fischer Christensen. Available on DVD
I wonder that I had never heard of this film, until recently, when a friend recommended it.
Jakob, a rather dour Danish do-gooder (Mikkelson) running an orphanage in Bombay is running out of money to support it, when he receives a generous offer of help from Jörgen (Lassgard), a wealthy business man in Denmark. He returns home to meet Jörgen, an ebullient, irrepressible, apparently confident entrepreneur who indeed offers the orphanage a lot of money, and invites Jakob to his daughter's wedding. Jakob does not want to go, being, it seems, rather unsociable, suspicious, and distrustful of the rich. But Jörgen insists. At the wedding, Jakob meets Jörgen's wife (Knudson) and recognises her. The daughter (Christensen), herself makes an unexpected speech after the usual ones (father, best man) and thanks her "father" for having married her mother when single and pregnant…..
The drama unfolds in a long, slow film in which we are given the opportunity of getting to know the four main characters in the round – their strengths, their weaknesses, without judgement. They are not "good" or "bad". There is no question of taking sides, one against another, condemning past "mistakes" or present reactions. These are imperfect human beings who find themselves in a situation which at times is quite beyond them, and we grow to understand that it is so. The acting is excellent throughout, with Lassgard (Wallender in the Swedish TV series) being outstanding. One can well imagine why he became a successful businessman and that having such an infectious zest for life- as he shows with his own younger children, and in all that he does- he won the love of the beautiful woman he married despite his pudgy physique. In the crisis which faces him, he even wins the affection and respect of Jakob, who allows his latent humanity- hinted at by his love of one Indian orphan- to emerge, letting go some infantile prejudices ("no rich man can really be kind or generous").
A real warmth is evoked by this film.
Tilo Ulbricht