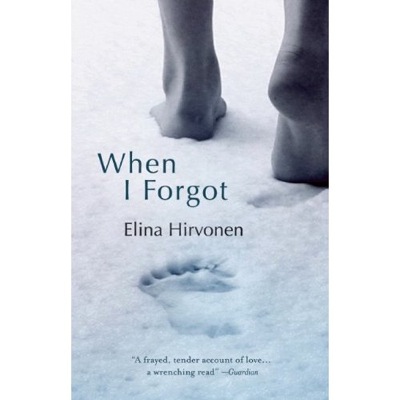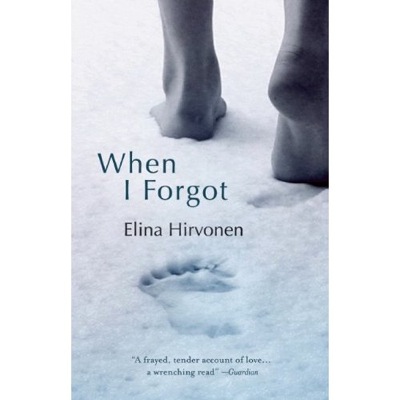 When I Forgot by Elina Hirvonen £5.62. including delivery from Amazon.co.uk/books
This short, moving story set in southern Finland is about Anna, her brother Joona, their parents, and about Ian, an American professor who arrives to teach in Helsinki and thereby meets Anna.
Opening with a child's innocent observation—"Why I'm happy"—the story continues in flashback, moving starkly and poignantly between childhood, adolescence, and adulthood.
The story goes to the core of a side of modern Finland—indeed to that of many modern societies – confusion within and between generations, violence, depression, suicide, and the increasing use of drugs, both legal and illegal. It is for the sensitive and loving Anna to rise and take responsibility for her confused, aging parents ("Was it my fault" asks the father) and for her tormented brother Joona. In offering us a insight of the latter, the author evokes the Greek poet Miltos Sachtouris's To the End:
In the end I felt pity that he was a child He should have been a cloud The kind birds hide in When they're afraid.
This little book touched me, both for its simplicity and for the memories that it evoked.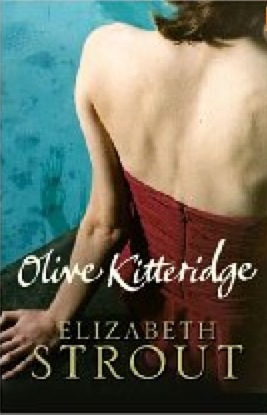 Olive Kitteridge by Elizabeth Strout £5.62p including delivery from Amazon.co.uk./books
I found this a fine and luminous example of modern American fiction. Set in a small coastal town in Maine, it offers us a sensitive, penetrating portrayal of some of its inhabitants as they intermingle and go about their daily lives. The central character, Olive Kitteridge, is an astringent, prim and proper retired seventh-grade mathematics teacher with a "big intelligent face", a no-nonsense woman married to a pharmacist, Henry. She has plans for them both and for her son, Christopher.
Life plays her an unexpected hand: Christopher, who is the local podiatrist, leaves for California with Suzanne, a woman from out of town, and when the quiet, hardworking, all-too-ready to please Henry suffers a massive a stroke, Olive is alone. We watch as she struggles to face the conditions of her life. Her aging loneliness grows, filing the habitual places. A catastrophic visit to her son sends her flying, bewildered, back to an empty home. She yearns; her youthful dreams remain to love and be loved.
Then Jack Kennison crosses her path, and while it appears that they have nothing in common, she in time gently and caringly comes to lie beside him. "And so, if this man next to her now was not a man she would have chosen before this time, what did it matter? He most likely wouldn't have chosen her either. But here they were, and Olive pictured two slices of Swiss cheese pressed together, such holes they brought to this union — what pieces life took out of you."
Worthy winner of the Pulitzer Prize, this exquisite, sad, humorous series of 13 linked short stories left me wondering about the indomitable, fragile Olive long after I had turned the final page.
Ted MacNamara