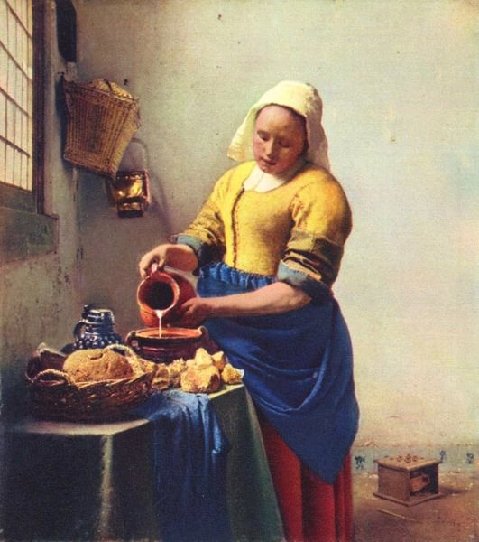 Master of Capturing A Moment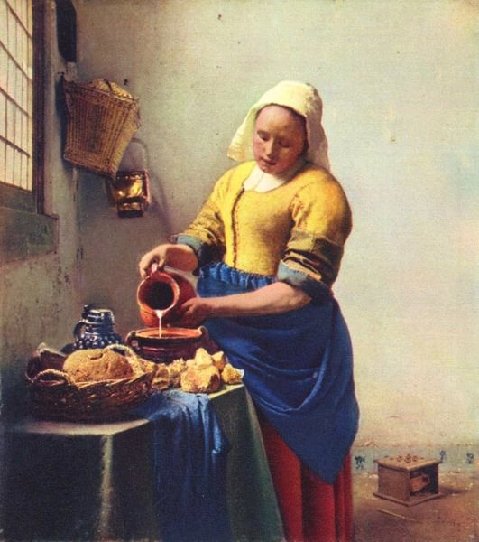 I had never seen any of Johannes Vermeer's original paintings "in the flesh", but I recently discovered that my parents have a book with some almost life-size photographs of all of the pictures attributable to him. Not knowing anything about his work or how famous he now is, it was a wonderful surprise to see these breathtakingly executed paintings. His output was very small – only 35 known paintings having survived since his death in 1675 aged 43, and for over two hundred years afterwards, he was virtually unknown outside his home town of Delft in Holland.
The way in which he captures shades of light and colour is so accurate that it renders the pictures more like photographs. But most astonishingly, he demonstrates an acute sensitivity to what is being experienced within the subjects. There is a strong echo of the Fayum portraits in his portrayal of innermost being.
I have included three paintings here that are particularly striking for their sense of life, intimacy, and timelessness – Girl with a Pearl Earring, Milkmaid and The Geographer. My nine year old son saw the paintings and commented that they are so lifelike that it feels as though you could walk into them.
In the end though, no words can do justice to Vermeer's abilities. He was obviously a man of great receptivity and awareness of the human condition.
For further information:
http://www.essentialvermeer.com/