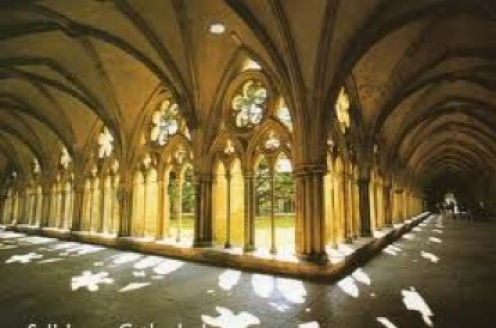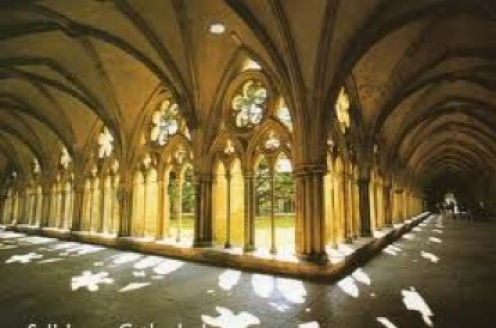 Solitary doorway in the drab medieval wall
Like an evening-lit window on my habitualness.
A threshold is passed on stepping through
Into the vaulted corridors' silent welcome.
The solace of eight centuries of search
Resonating within graceful pillars,
Echoed by shades of pearlescent light and shadow,
Silhouetted by arches of intricate stone tracery
Speaking an ancient language of sensing,
Quietly eliding in the mind's eye into an unending distance.
Calling me to stay and rest –
A world-wearied pilgrim far from inner shelter,
But suddenly, feeling closer, less of a prisoner,
And wanting to explore this familiar yet unknown place,
Wondering at the quiet foresight of generations long gone,
And their profound legacy.
Geoff Butts