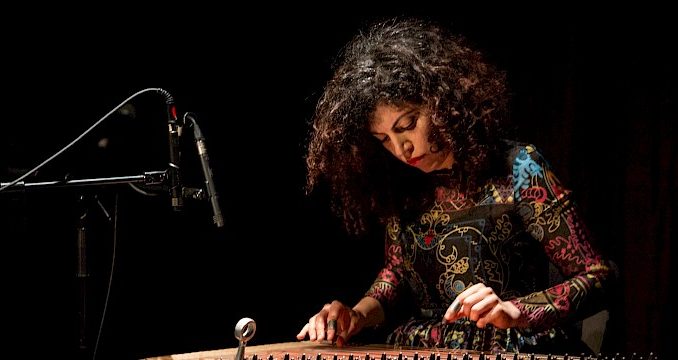 This short programme was aired on BBC Radio 4 on 9th August as part of the Four Thought series. I was on a long drive home and was so moved by the content that I had to stop the car so that I could really pay attention. Maya Youssef, a virtuoso qanun player, speaks about her life in Syria, how she came to learn the qanun and how she is using the instrument to help displaced Syrians now that she is herself in exile in Britain. She intersperses heartfelt words with some wonderful playing. One phrase she uses in particular is very striking – "the qanun brings people back to their hearts". I can only agree. Recommended!
This episode can be downloaded from BBC 4.
If you would like to find out more about this music, Maya Yousef's website gives details of her forthcoming concerts.
Geoff Butts