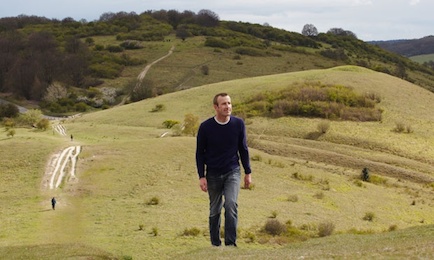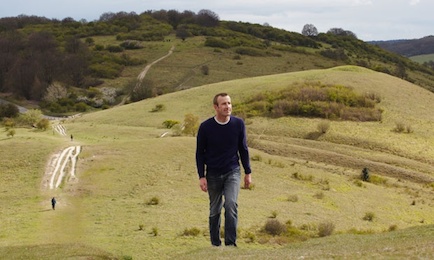 By Robert Macfarlane (Published by Penguin Books)
This book vividly brings to life the author's exploration of a variety of ancient paths and the effect of walking on the inner psyche. The author's inspiration was Edward Thomas, an English poet and passionate walker who was killed in the First World War in 1917. As Thomas himself wrote in The Icknield Way (published in 1913), "Much has been written of travel, far less of the road".
Each chapter is devoted to a particular journey, ranging from rambles over English chalk downland such as the Icknield Way and the Ridgeway, to a circuit of the giant Tibetan mountain of Minya Konka , following the routes taken by Budhist pilgrims as part of the ritual of kora. In between there are traverses of the Isle of Lewis necessitating an overnight stay in a traditional beehive hut, hillwalking in Rama Palestine, part of the pilgrim's trail (the camino) through northern Spain to Santiago del Compostella, and two sailing trips from Stornoway (one south to Uist, the other north to the rocky outcrop of Sula Sgeir). The most unusual journey is the low tide traverse of the Broomway (named after the placement of long brooms at intervals in medieval times as markers), an ancient path from Wakering Stairs on the Essex Coast to a small island called Foulness.
What lifts this book above the ordinary is not only the acuteness of Macfarlane's observations of the landscape and the effects on him, where the ancient and the present day meet. He also warmly and evocatively describes his travelling companions such as Ian Stephen (a sailor, storyteller, artist and poet living in Stornoway), Raja Shehadeh (a former human rights lawyer in Palestine), Jon Miceler (a Tibetologist and explorer), and the artists Steve Dilworth and his wife Joan. There is also an encounter with an enigmatic man who has been walking every day for six years since the death of his wife.
For all of these people, finding and following paths is a way of living. I was surprised to discover that the original derivation of the verb to learn comes from the Proto-Germanic liznojan meaning "to follow or find a track", which in turn derives from an older Indian word "leis" meaning track. From my own experience, the more often I am able to go walking, the more I am able to think more clearly.
The book has a rather touching conclusion. The author walks alongside some ancient human footprints that are at least 5,000 years old near Formby Point near Liverpool which have been uncovered by recent silt erosion.
Having finished the book, the impulse to explore the old paths and drove roads of Wiltshire that are on our doorstep has become stronger than ever.
Geoff Butts