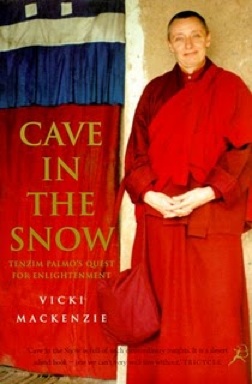 A Western Woman's Quest for Enlightenment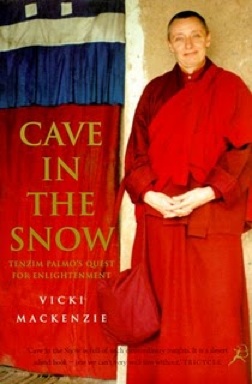 Vicki Mackenzie, Bloomsbury Publishing PLC
Diane Perry was born in the East End of London. Her father was a fishmonger. Her family home was a local centre for spiritualist meetings when she was a child. But at the age of 18 she read a book on Buddhism, and realised that she had found her own spiritual home. This book, is her biography. It bears out the old saying that truth is stranger than fiction.
At the age of 20, in the early 1960's, she travelled to India to teach English to young Tibetan Lamas. It was rare in those days for a woman to be ordained into the Tibetan Buddhist religion, but after a short time Diane became the second western woman to receive such recognition. She was given the name of Tenzin Palmo and was accorded several other Buddhist honours. Though she welcomed and acknowledged them, her stay in a monastery where she was one woman among one hundred men showed her the extent of male prejudice.
Some teachings and methods of meditation were withheld from women. She endured this situation for several years, then, at her teacher's suggestion she travelled up into the Himalayas bordering Tibet. She spent the next 12 years there, living in a cave. The final three years of this stay was passed in full retreat, sitting and meditating and sleeping in a small meditation box. Following tradition, she never lay down fully,
To a certain extent she was helped by local villagers, but much of her food she grew herself in a small garden. At times the temperature was far below freezing. The days, and weeks and months she spent are described in the book with touching sincerity. One cannot help but be moved by the sheer physical courage of such an experience. At the same time, for ordinary mortals, the question presses, what made her do it? Why did she endure such a life? How did she continue?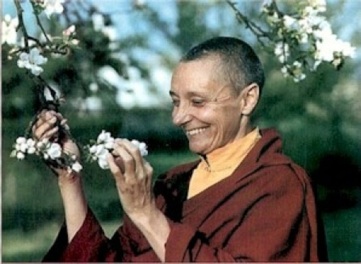 When she emerged and came down from the mountain, Tenzin Palmo had decided to revive an ancient Tibetan women's lineage. She also founded a Buddhist nunnery and raised awareness of the one-sided plight of women in the Tibetan Buddhist tradition. The shift from the cave to public life is a jolt for the reader, as it was much more so for Tenzin Palmo. Her story is inspiring.
As a footnote, and re-visiting the book for the sake of this brief review, I wonder about the roots of the attitude of the men had towards the women. As one man expressed it, "Such things are not always clearly understood."
Paul Crompton