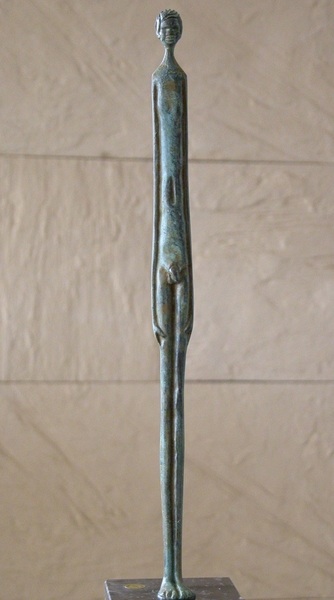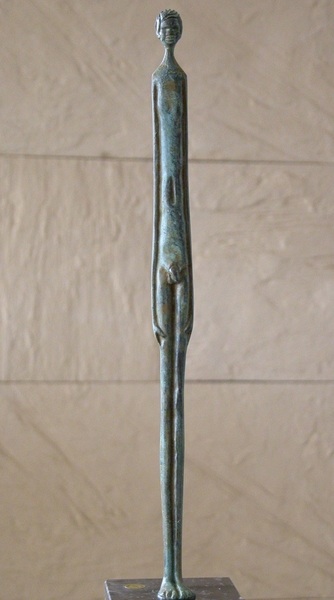 'Evening Shadow' dating from 2BCE
Royal Academy Exhibition "Bronze", until 9th December 2012
This large exhibition is unusual in that the items are neither arranged chronologically nor geographically, but by subject, such as heads, figures, Gods, animals…. And adjacent pieces may come from places thousands of miles apart, or may differ by thousands of years in age. It might have been a gimmick, but it is quite effective. As Charles More notes in his perceptive review in the Daily Telegraph of 26th November, "the older the better".
He singles out an Etruscan piece, "Votive Figure" for special mention. Ulbricht's First Law of Art Exhibitions states that the work of art which best expresses the truth will not be available in a reproduction, and indeed, there is none of this piece.
The aim of this short note is to draw attention to the fact that this exhibition will close soon- on 9th December.
Tilo Ulbricht