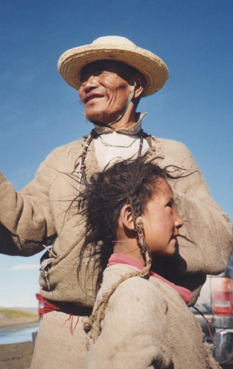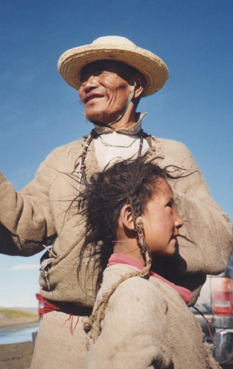 A Tibetan nomad and his daughter
In the wake of Tibetan demonstrations against Chinese rule, and in sympathy for the suffering of the Tibetan people I would like to share with you my fond memories of the country.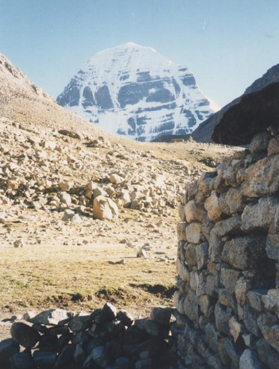 In November 1996 I joined a group of travellers on a pilgrimage to Mount Kailas in Western Tibet that proved to be the trip of a lifetime. Mount Kailas is the most sacred mountain in Tibetan Buddhism and it is believed that. circumambulating it once will clear the sins of a lifetime.
Pilgrims to Mount Kailash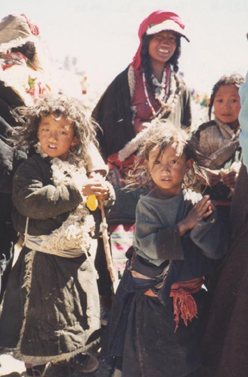 In preparation for the trip I started reading a book called "Tears of Blood: A Cry for Tibet" by Mary Craig and was deeply touched by the Tibetan plight. I came to love these free-spirited, peace-loving people, so full of fun whose faces radiate joy and a welcoming of life.
Musician at the Shiagatse festival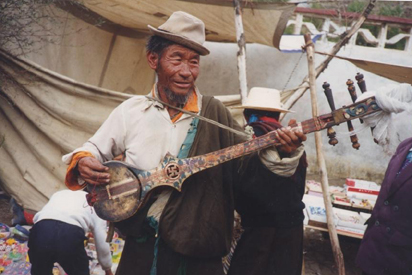 There was nevertheless an undercurrent of suppression. They would whisper in my ear, " Photo, photo", meaning, "Do you have a photo of the Dalai Lama?".
Wood carver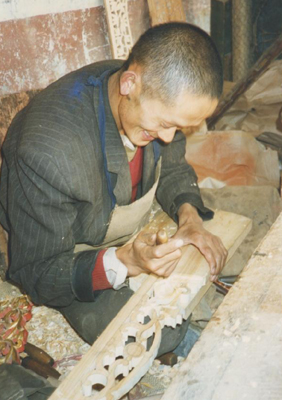 In Lhasa, the capital, rises the imposing Potala Palace, the traditional residence of the Dalai Lama. To preserve the magnificent appearance of the city, the Chinese have not destroyed it but turned it into a museum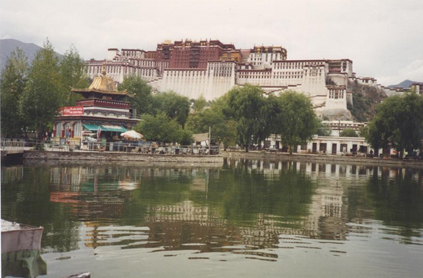 In the centre of the old Lhasa is the Jokhang Temple, the most important in the city, constructed in 647AD.
People praying outside the temple