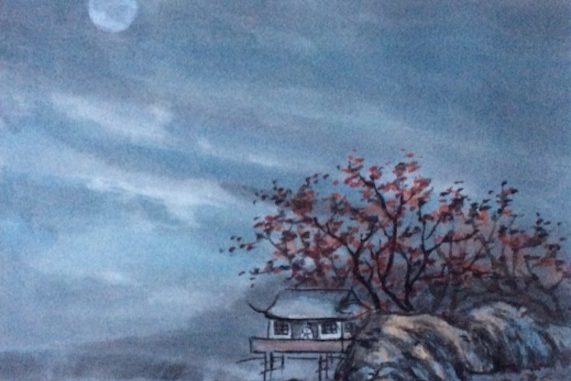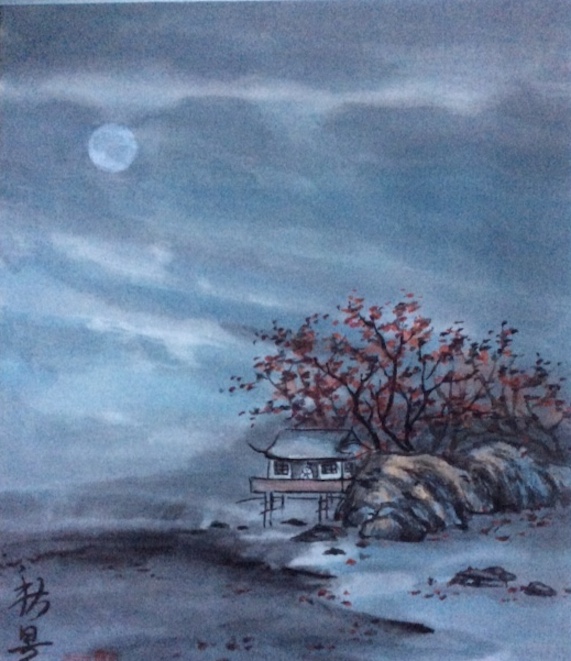 Like a ship at sea
you waft the waves of night.
Your silver craft
rising and falling
in the deep dark —
your long journey
guided by stars
to end triumphant
as you sink pale and wan
over the edge of the world.
I long to sail in you.
Curdled Moon
O you curdled moon
Slipping in and out
Among the wafting clouds,
Veiling and misting
Through the murky waves,
Feinting and fading
Like the Cheshire Cat.
Then you burst forth
From the brimstone
In all your glory,
Like boiling custard.
Black is your Colour
Blackbird my best bird
You sail in to land
Rocking and noisy
As your tail steadies your balance
Then a hop and a run
To the bits of bread
Black is your colour
It fits you like a skin
And you know it suits
You size me up
With your gold-ringed eye
I gaze at you
With my fondest eye
What a relationship
I love you for your birdness
You love me for my crumbs
Cold
Waking in the night
I catch the silver moon
Filling my slippers
With gold
Words and image by Phyllis King
January 31st is the first of two Blue Moons in 2018.
It's not just a lunar eclipse, or a Blue Moon, or a super moon.
It's all three … a super Blue Moon eclipse!.