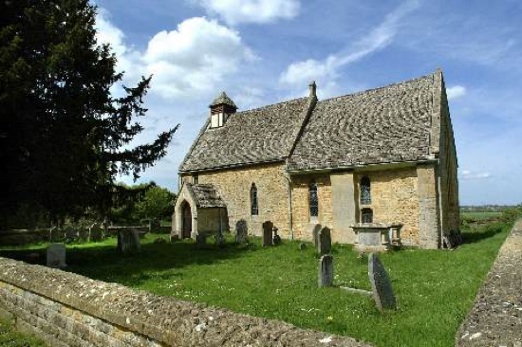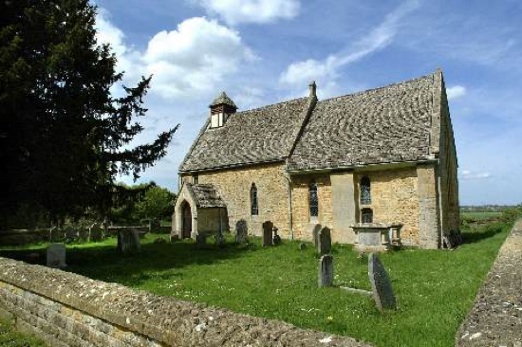 Beneath the woods that drop down from the Cotswolds to the
Gloucester plain are the ruins of Hailes Abbey. About a
hundred steps from the place of pilgrimage is a very small
church, Hailes Church, to which pilgrims came before they
entered the Abbey.
Within,it is cool and silent. Through the plaster, medieval
wall paintings appear like ghosts. The wood of the ancient
rood screen shines from the touch of the travellers' hands as
they approach the stone altar and enter the gaze of the Virgin.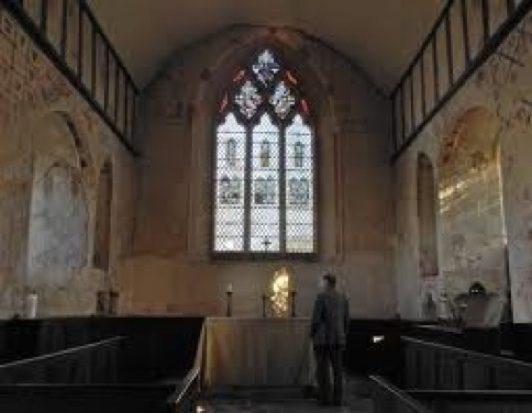 Within the door
Christopher
His feet on floor
A pine tree staff
Head in the rafters
On his left shoulder
A cloud.
World's whole weight
carried up there.
From here turn eastward
Within this church of ease
Travelers, that is, as we are.
Turn right hand wards:
A walk of yards or centuries
or none. In a flash
Or in a lifetime done.
She is there too,
the beauty,
smiling from a folded
corner in the chancel
at the altar and the pilgrim
clinging to it.
The ease of sanctuary,
the long day nearly over.
Roy Ashwell