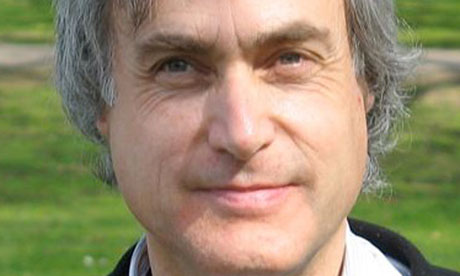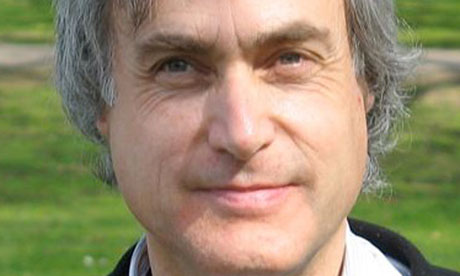 24th November 2013
Bob Schuck was an extraordinarily gifted musician, who died from a sudden heart attack on his allotment on April 1st this year. Diverse friends from his many-faceted life were deeply shocked by the unexpectedness of his passing. Bob's sister Caroline organised a memorial concert, which was a moving testament to his love of music and how this influenced others. The programme was richly varied, reflecting Bob's eclectic range and included the hauntingly beautiful music of Smetana, the Allegro movement of Mozart's Clarinet Concerto, an unexpected percussion solo called Waves, some Klezmer improvisation, a flute trio, a basset horn piece and even a couple of Sondheim songs which managed to echo the shared sentiment of the friends and family gathered together.
All the musicians (pupils and ex-pupils that Bob taught at various schools, together with professional musicians) gave their own personal anecdote about Bob before playing. A picture was painted by the words and the music of a man who never undertook any activity in a half-hearted way. He could be severe and yet incredibly generous and fun-loving. He was the godfather to our daughter Sophie, and in spite of his awkwardness with children, he encouraged her to learn the flute.
The finale was aptly played by Postcards from Europe, a group which Bob founded to research and perform "lost" music from the 20th century, including traditional gypsy music and composers such as Franz Schreker, Mieczyslaw Weinberg, Erwin Schulhoff and Hans Galand who were persecuted by the Nazis. Very few people apart from Bob could have unearthed these compositions, because he was also fluent in many languages, including Czech, German, Spanish, French and Italian – a skill which enabled him to trawl through library archives across Europe. This musical journey was a personal one too. Bob lost many of his Czech family in the Holocaust, and it was clear that he had finally found a musical direction, even a homecoming, that he'd been searching for all his life.
Marianne Olivyer's violin playing in this last section of the concert was simply spellbinding, conveying enormous vivacity, warmth, and life. It was a burning invitation to discover this wonderful legacy of music which is only now coming to light. In spite of Bob's passing, Marianne has decided to continue with Postcards from Europe with new members, and I for one will try to support their future concerts, remembering a dear friend.
Geoff Butts
http://www.postcardsfromeurope.co.uk/Postcards/HOMEPAGE.html http://www.theguardian.com/theguardian/2013/jun/18/robert-schuck-obituary?INTC MP=SRCH