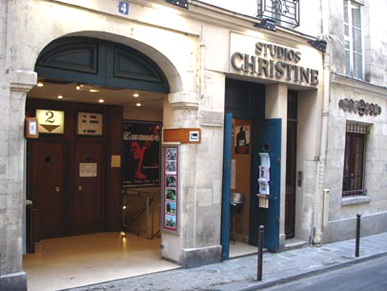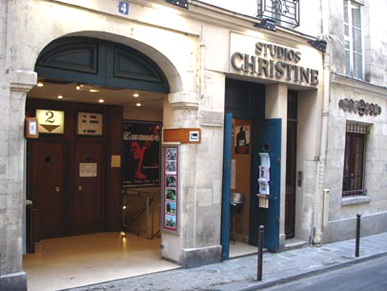 Cinema has always been take seriously in France – it was, after all, a French invention – and even though Europe lost its dominance during the First World War (and even more so after the invention of sound), French cinema has always offered resistance to Hollywood, most spectacularly during the New Wave of the sixties and seventies.
Paris at that time was remarkable for the number of small art cinemas which presented and defended an alternative view of film (by no means an exclusively French view – a large part of the inspiration of New Wave directors such as Godard and Truffaut, and more recently, Tavernier, has derived from Hollywood). However, in the last twenty years or so many such cinemas have closed, and although some have stubbornly held out (for example, Le Champo, Action Christine and Grand Action) and some new ones have opened (Images d'Ailleurs, Le Cinéma des Cinéastes) most films are distributed by three major networks: UGC, Gaumont and MK2. One should not overlook the Cinémathèque Française, however (something like London's National Film Theatre) which has three screens. This month, after three years of renovation, the Forum des Images has reopened : (http://www.forumdesimages.net). There are five screens and an ambitious programme, but there is also a library and there are talks and activities for children and young people.
So, those intending to visit Paris should not confine themselves to museums, monuments and restaurants: they may find a film to see as well. Incidentally, one of the first things to buy when visiting Paris is "Pariscope", something like London's "Time Out", but more compact.
Finally, in this context I should not forget to mention a major retrospective of the work of the German director Werner Herzog at the Centre Pompidou (http://www.centrepompidou.fr) which lasts until 2nd March 2009. In all 55 films will be presented, including some which have never been seen in France. To adapt a phrase of Dr. Johnson: he who is bored with Paris is bored with life.
Julian Arloff