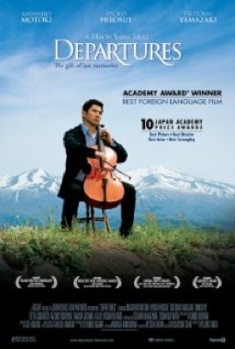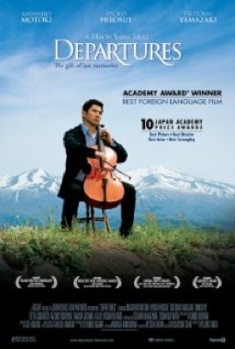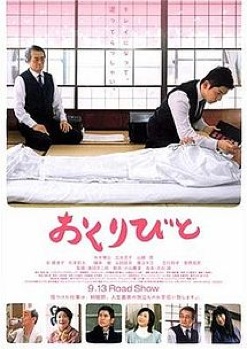 Directed by Yojiro Takita, with Mosahiro Motoki and Ryoko Hirosue.
Winner of Academy Award for best foreign film 2009.Available on DVD.
Japanese, with English subtitles.
The first fifteen minutes or so of this long, slow film, are odd, and might not be immediately "interesting". A cellist loses his orchestra job, and finds another one, something to do with funerals…. He is asked to learn how to perform the obligatory funerary rituals (which the leading actor practised for more than a year). It turns out to be a film about the quality of attention.
Strange, and deeply moving if you accept the very appropriate slow tempo.
Tilo Ulbricht